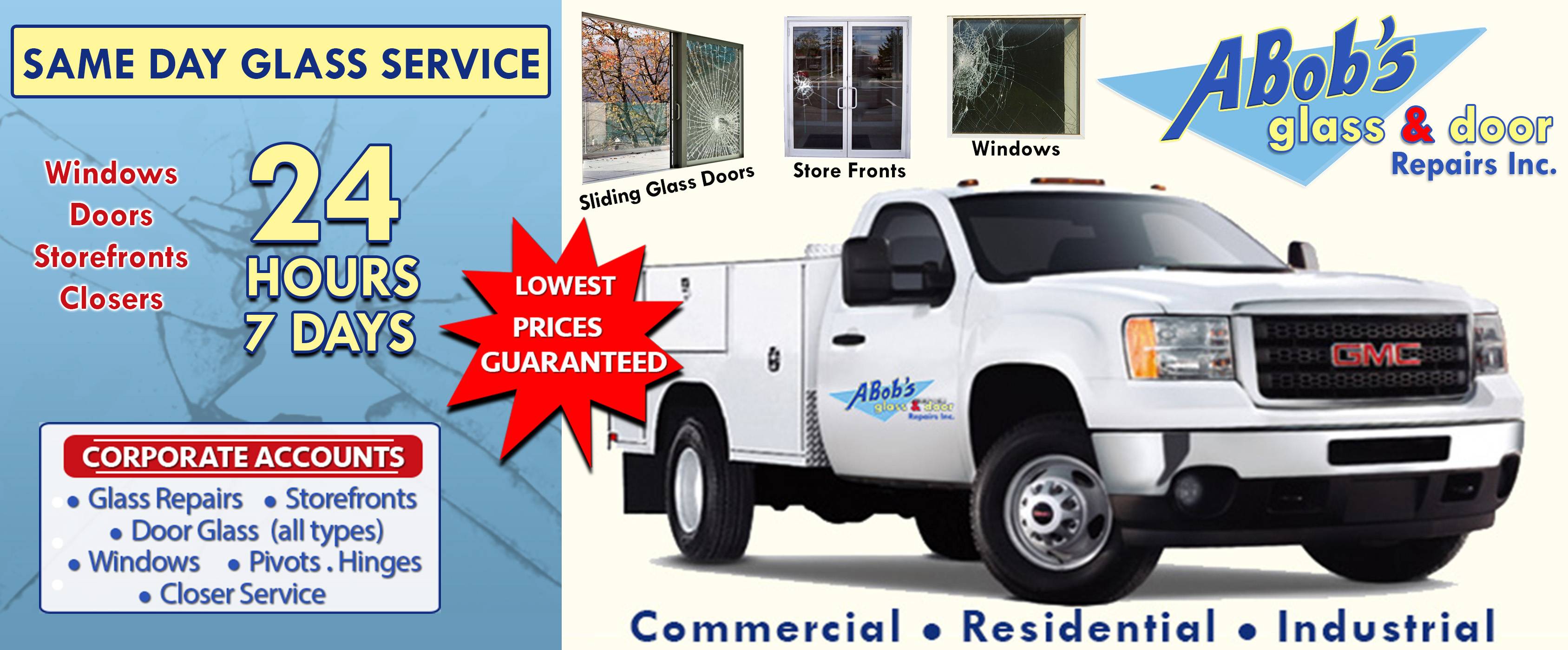 Residential and Commercial Coverage
Abob's Glass & Door Repairs Inc. can help you fix your broken window or cracked glass door, whether at home or your commercial property. There is no need to worry; we have a 24-hour service available for you, no matter what time of day or night you need us. We will be waiting at your doorstep with our flexible team in no time with just one phone call away. 
Instant Repairment of All Glass Types
Glass doors, windows, storefronts, and a lot more can be repaired. It doesn't matter what type of glass it is made out of; our expert team is ready to lend a helping hand. There is no need to live without your glass infrastructure for too long because we offer convenient services, such as our comprehensive same-day service, which will provide you with a quick fix in no time! 
Emergency Repairments
Give us a call when you have an emergency, whether it is your hotel's view window, shattered bathroom window, broken glass because of faulty activities, or whatever the case may be. We will be at your service and leave you with satisfaction and a perfect repair. Our team is always equipped with the necessary tools to provide you with a pleasant experience. We can even provide you with quotes and repairments on the spot if need be. 
Glass Repairing or Replacement Services in Lake Worth
It isn't the end of the world if glass breaks. Glass is a very fragile component. With our team by your side, you will have the best glass repairmen that Lake Worth can offer. Give us a call and let us help you in your time of need! 
Serving Lake Worth and The Surrounding Areas.
A Bob's Glass Repair Co. is the preferred Glass Repair servicing Lake Worth, Florida as well as Broward, West Palm, Dade & Monroe counties. Call A Bob's Glass and let us give you a break!