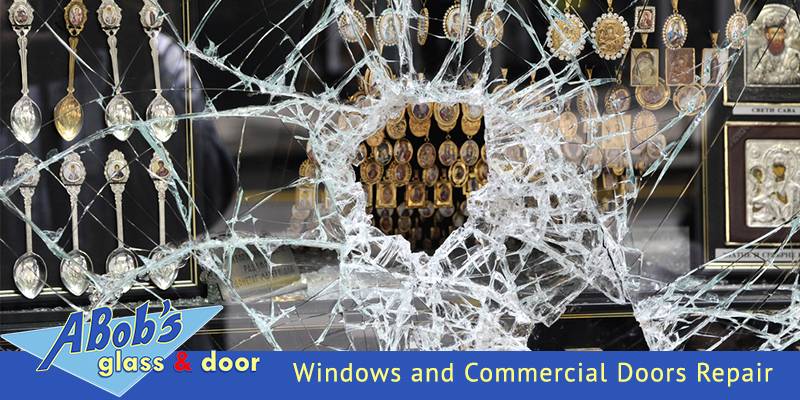 Windows and Commercial Doors Repair
Are you looking for commercial doors repair? When glass in your commercial building gets broken, whether it is a front door glass or window glass, it is important to get it fixed immediately. It is also important to hire the services of an experienced company that gets the job done right the first time. A broken front door glass is not only dangerous for yourself but your customers as well. You can count on ABob's Glass Repair, to cover all your commercial glass repairing and replacement needs.
Why Hire Us?
The success of A Bob's Glass Repair has been built upon providing high-quality services with affordable prices. A Bob's Glass Repair is a local glass repair company that has been serving Florida residents and businesses for many years. We take part in our community as a responsive and responsible business.
For many years, ABob's Glass Repair Co. has been the number one choice for business all across Florida. We help business with our quality commercial glass installation, replacement, repair, and refurbishment services. No matter the size of the project, our expert glass technicians carry out each job with attention to detail, high level of care, and outstanding customer service.
Whether you are looking for a storefront, remodel, new commercial construction, commercial window glass replacement or repair, A Bob's Glass Repair is your answer for all glass repair and glass replacement needs.
Commercial Glass Door Repairs
Nothing is more inviting and attractive than an elegant glass entrance door. Businesses that depend on high visibility, so trust A Bob's Glass Repair for their glass door installation, repair, and replacement needs. Commercial business can suffer a lot of deterioration on their entrance doors. We are equipped to offer the best repair service with qualified and skilled technicians making sure your entrance works like new.
Emergency Board Up Services
Our 24/7 emergency board up service is for all residential and commercial buildings in Florida. After we get the emergency under control, we get your new glazing and glass installed in the specific time frame to keep your business running.
Hurricane Shutters Installation
Hurricane shutters installation is our specialty specially because we live in Florida. We work with your metal shutters as well as with wooden boards. We install the panels to protect your home and business in case of a hurricane warning. Our work meets the specifications of commercial shutters installations.
Security Glass
Protecting your employees and your business is very important, and A Bob's Glass Repair offers the best quality security glass to help you in this regard. We offer a wide range of security glass products. We offer impact resistant glass for protection against flying debris from tornados and storms. Available in various options of colors and thicknesses, our glass meets all government regulations.
A Bob's Windows and Commercial Doors Repair
Don't hesitate to give us a call at 954-680-0506 or fill out a quick form and we will get back to you shortly.
Service Brochure
An overview of our glass repair services from A Bob' Glass Repair Co., servicing all residential, commercial, and industrial.