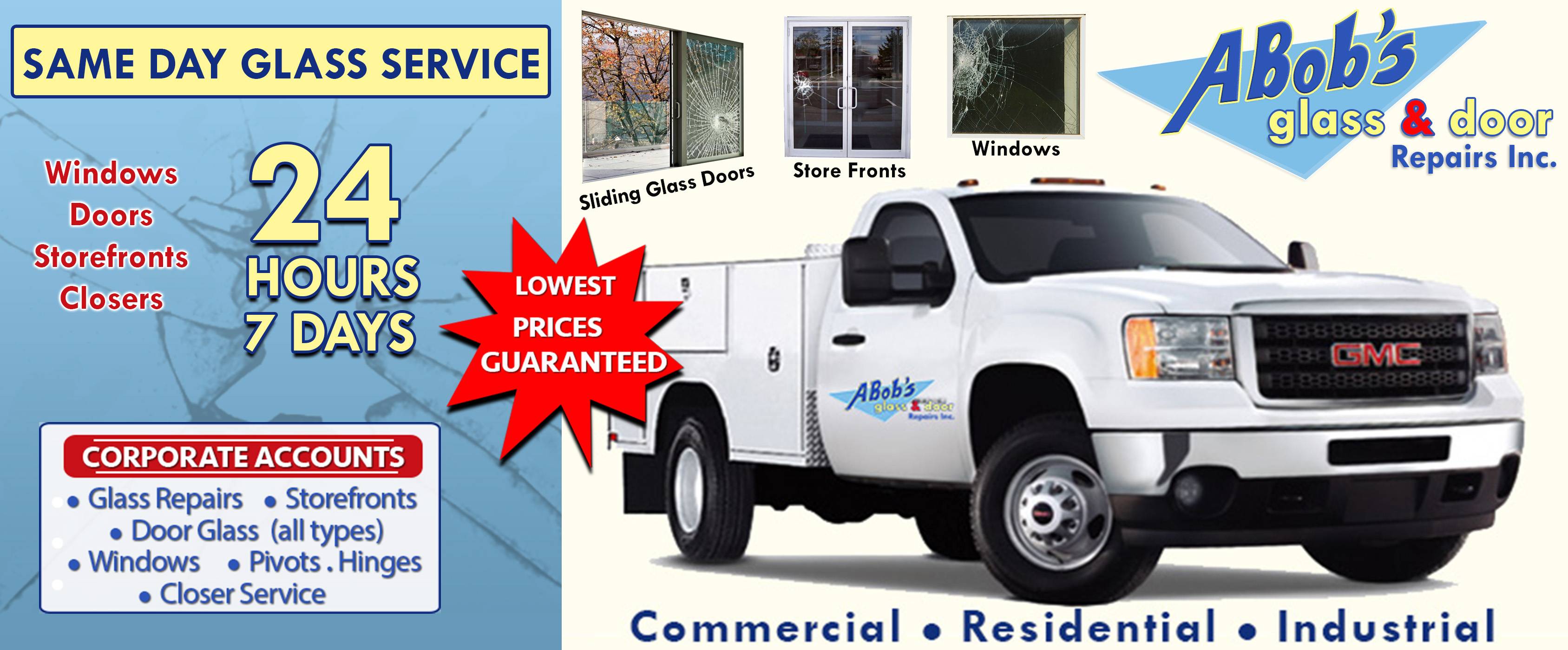 Commercial Glass Repair You Can Trust
If you're looking for round the clock 24-hour glass repair services in Sanford, then A Bob's can certainly help. No matter what type of glass repair work is needed, you can trust us to help provide you the service when it's needed.
Offering Quick and Professional Glass Repairs In Sanford
A Bob's is always on hand to answer your call, no matter what time of day. Accidents can happen at the most inconvenient times, and your windows and doors will want to be fixed as soon as broken glass is discovered. We provide a great service to all residents across Sanford who need our help. We've helped plenty of homes and businesses get back on their feet in no time at all.
With thirty years of experience, we can carry out repairs quickly and professionally. We provide a range of glass repair services that include your windows, doors, patio doors, storefronts, and commercial glass repairs.
If you need our help, don't delay and call A Bob's, one of the best that Sanford, Florida has to offer. Contact us now.
Helping serve Sanford and the surrounding areas
Here at A Bob's Glass Repair Co, we provide services to Sanford as well as other areas like Broward, West Palm, Dade & Monroe counties If you notice a break in your glass, then be sure to give us a call.
A Bob's – The Only Choice for Your Glass Repair Needs
With more than decades of experience in the industry, we have helped thousands of residents and entrepreneurs secure their properties from inclement weather. Contact us now and we'll do the same for you, too!
Serving Sanford and the surrounding areas.
A Bob's Glass Repair Co. is the preferred Glass Repair servicing Sanford, Florida as well as Broward, West Palm, Dade & Monroe counties. Call A Bob's Glass and let us give you a break!