ABob's Board Up House Services
Are you searching for a board up house service? If so, we can help!

We understand that some kind of urgency might have happened in your home or business due to vandalism, harsh weather conditions or any kind of event that required an immediate attention for a board up installation. Many foreclosed and lien properties are abandoned, and they might be subject to frequent home invasions. A board up house service is preferred in this matter as windows can be easily broken, and intruders can enter the premises over and over again. Also, open homes that are exposed to weather conditions and heavy rain could affect the homes and their future value if leaks inside start affecting the walls with molded walls and flooded floor.
Why Hire our Services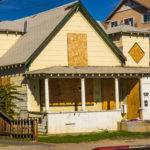 At ABob's Glass and Repair we specialize in Glass and board up installation services in South Florida. We have repetitive customers as they all have good things to say about our services. We are reliable, courteous, and recognized by our clients as their preferred glass installation company for any of their emergency needs. Once we receive your phone call, we arrive at your place within 30 minutes tops, unless we have to pick up a special glass needed for your home or commercial property. We carry out most of the glass that we need in order to complete the job that day, but it's a matter of quantity or a custom glass that might have to be installed at the next day. If this happens, a boar up house service is performed so that you don't have an open window while waiting for the custom glass.
ABob's Glass Services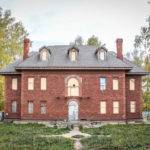 Glass Door Replacement
Sliding Door
Mirror Replacement
Commercial Glass Replacement
And Much more!
ABob's Glass Board Up & Repair
With more than 10 years of experience installing glass and boarding up homes in South Florida, rest assured that we will do a fantastic job for your specific needs. If any further questions, call ABob's at 954-680-0506 and send us a picture of the glass we need to repair, so we can give you a price over the phone and get to your place ASAP!
Follow us on Facebook.