Awning Window Repair
Are you searching for awning window repair? If so, we can help! This type of window is very decorative, but complications might happen if one of them breaks. Due to vandalism, bad weather or any other accident can cause a cracked window glass that needs prompt repair. If that has happened in your home, you might be wondering if there is a reliable glass repair company that can do the job for you. At Abob's Glass and repair, we are experts in this field, fixing the most challenging glass windows around town.
Why Hire Our Services
At Abob's Glass and repair, we have a solid reputation gained through the years of experience, working for hundreds of satisfied customers that have given us their trust and word of mouth referrals. We have reasonable prices and upfront quotes that won't exceed the final agreement regarding the repair, guaranteeing quality materials and flawless glass installation.
Abob's Glass Repair Services
Window Glass Repair
Any broken window needs a replacement ASAP! AC leakage can happen at all times as well as unpleasant intruders and vandals trying to break in. No matter the size, we have all type of glass in stock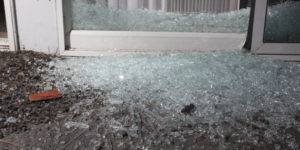 and the ability to cut it in your premises, for precise dimensioning.
Sliding Door Glass Repair
Sliding doors have their own mechanism that might've been compromised when the glass was broken. Once on the site, we clean all the glass debris and continue to replace the glass, making sure your door works as it used too.
Commercial Glass Repair
Usually, commercial glass needs to be ordered to be replaced by a business due to its tempered qualities and thickness. However, we have plenty of stock, if the dimensions of your commercial unit fit the ones at our warehouse. If not, we will board up your business, protected, and come back in two days with the glass and the installation crew.
Board Up Home
We have recently experienced some hurricanes lately, and most houses protected their windows with a board ups. This type of protection has been the preferred by many that need to prevent intruders from trespassing foreclosed or abandoned houses. Glass windows are prone to breakage, but wood can be installed within the window framing to stop anyone from invading anyone properties.
Abob's Glass and Repair – Awning Window Repair
For further assistance call 954-504-9789
Follow us on Facebook.