Emergency Glass Service Replacement
Are you searching for emergency glass service replacement? If so, we can help! January has come with cold weather and winds,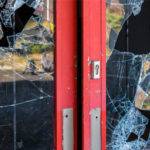 that might give a homeowner a hint regarding if their glass windows installation was done properly. Why? Because windy days make a room colder and if an emergency glass service is needed, you will need a reliable company ASAP! So what to do next? Call A bob's Glass and Repair to fix any window and replace any cracked glass that you might have in the house.
Why Hire Our Services
At Abob's we are professional glass men with more than 20 years of experience in the glass industry, providing top-notch glass installations in Miami, Broward, and Palm Beach counties. We deliver professional work to clients that recommend us to other customers making our company stronger than ever. Our A+ rating reviews and work ethic has made us the preferred glass installation company in South Florida.
Abob's Glass Services
Board Up
Another alternative to cover a broken glass window is a board up installation. Board ups are usually placed in windows and doors due to being perfect targets for intruders to invade a property. Also, due to strenuous weather conditions such as hurricane Irma, board up solutions were popular among Floridians.
Commercial Glass Repair
Storefront businesses need tempered glass windows, and we have it all. If we don't have your measurements in stock, we will board up your premises and come a day later or two with the right glass that will fit your store window frame. We have the right tools, glass crew, and the experience to do a fantastic job in your storefront.
Sliding Door Glass
Sliding glass doors are fragile due to opening and closing them constantly. We receive several Emergency Glass Service Replacement calls regarding this matter, and as experts in this field, we do it perfectly at all times.
Abob Glass and Repair – Emergency Glass Service Replacement
For more information, please call 954-680-0506
Follow us on Facebook.