Single Hung Windows Glass Replacement
Are you searching for single hung windows glass replacement? If so, Abob's can help! Most Floridian properties have single
hung windows in many areas around the house. That's why many of them are prone to crack due to children playing or many other circumstances. Moreover, any house window is a way for intruders to invade a home and a prompt solution is required when it happens.
Why hire our services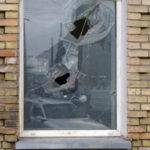 Abob's is a glass repair business with more than 20 years of experience. We are South Florida's premier glass repair company with satisfied customers in Miami, Broward and West Palm Beach. Our impeccable reputation is the proof of the quality work we provide for any big or small business we have done during the past years. We have worked on various challenging projects that led us to improve our glass installations techniques that no other company has around town.
Additional Services
Board Up Service
Boarding up a home is required when houses need extra protection due to no one living in the property. This houses are usually foreclosure homes or have a lien that will make them difficult to sell immediately and will stay in the housing market for a while. That's why preventable measures such as boarding up the home are perfect for this cases.
Residential Glass Repair
Homes are prone to windows breaking at all times. Either kids playing baseball in the backyard, or a tree branch falling exactly by the patio window ceiling are unexpected emergencies that need to be addressed promptly.
Glass Replacement
Commercial glass replacement needs a special type of glass called: tempered glass. These are cut especially in a glass shop, but we carry most of the standard dimensions in our truck for immediate replacement.
Abob's Glass and Repair – Single Hung Windows Glass Replacement
If you need single hung windows glass replacement, don't hesitate to
call us at 954-504-9789.
Follow us on Facebook.